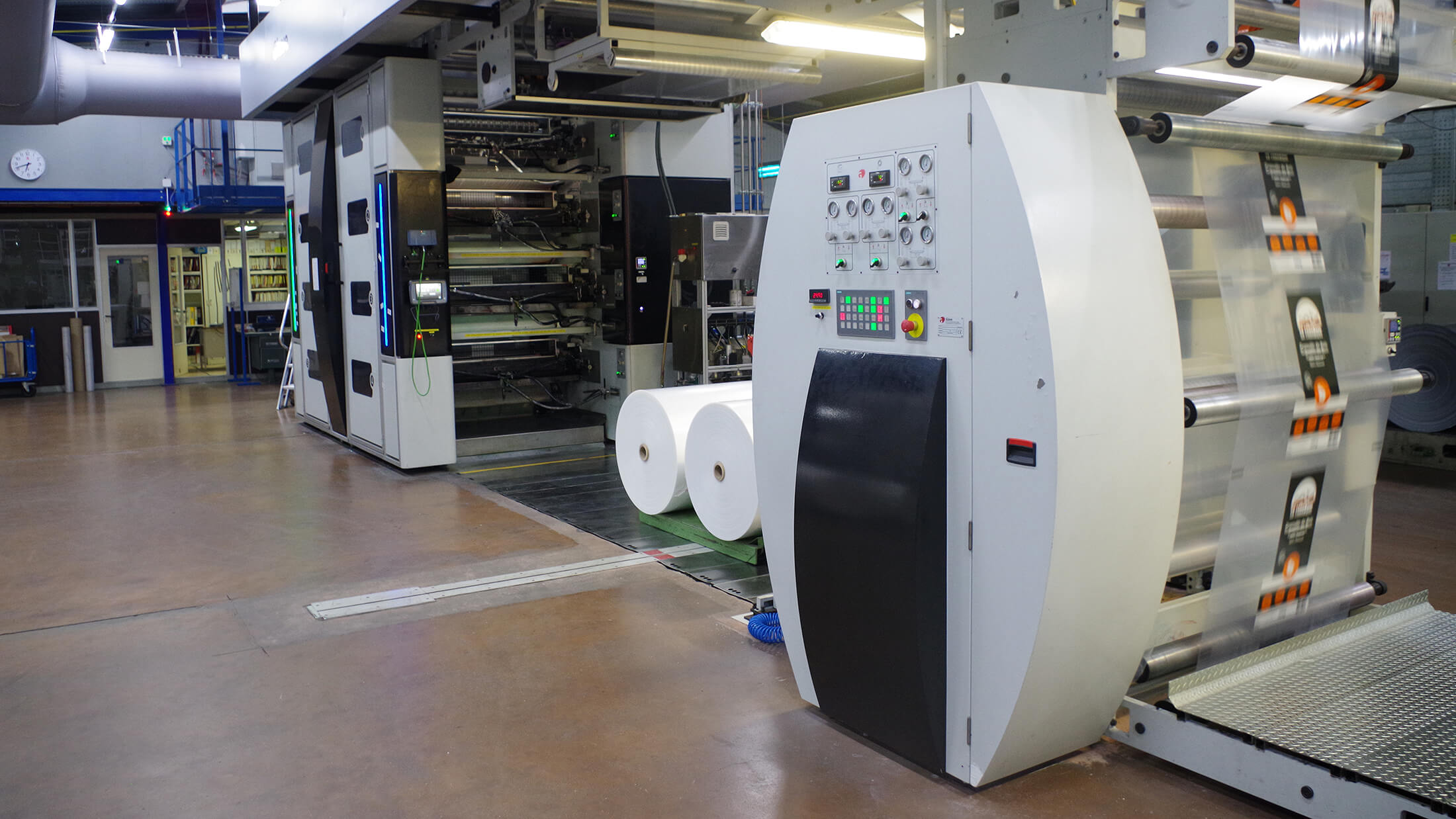 High-quality flexography printing

Plastic and paper printing

At Colly & Martin, we do not only manufacture industrial packaging but we also offer a high-quality printing service on plastic and paper.

We use flexography as a printing technique to personalise
your industrial plastic films, food packaging, carrier bags…
We can apply double-sided printing with the Pantone colours of your choice.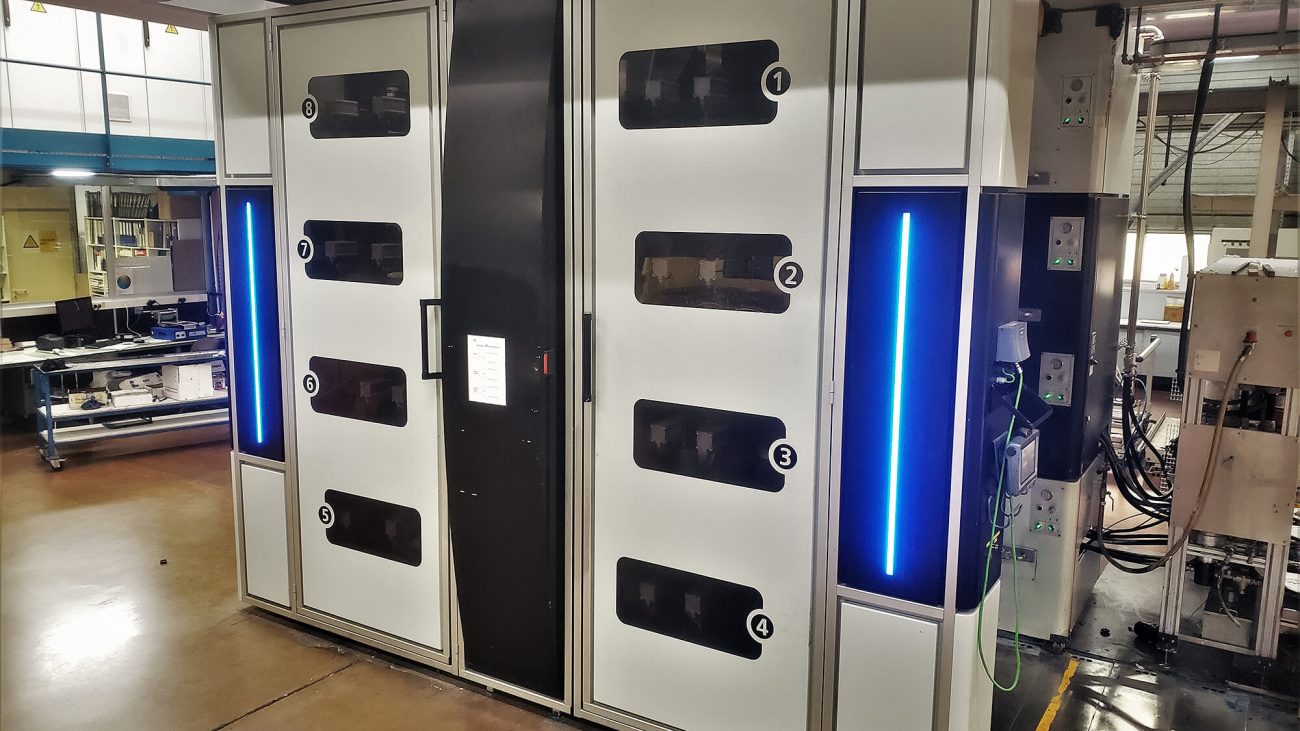 Plastic printing at Colly & Martin
5 printing machines
1 ink preparation station
Control cameras
NEW: an ink-jet printing machine
Printing colours: 1 to 8 colours
Technique: lines or CMYK (four-colour printing)
Options: double-sided, cello packaging, micro-perforation, line printing
Size: up to 1000mm
Over 60 000 km of printing a year!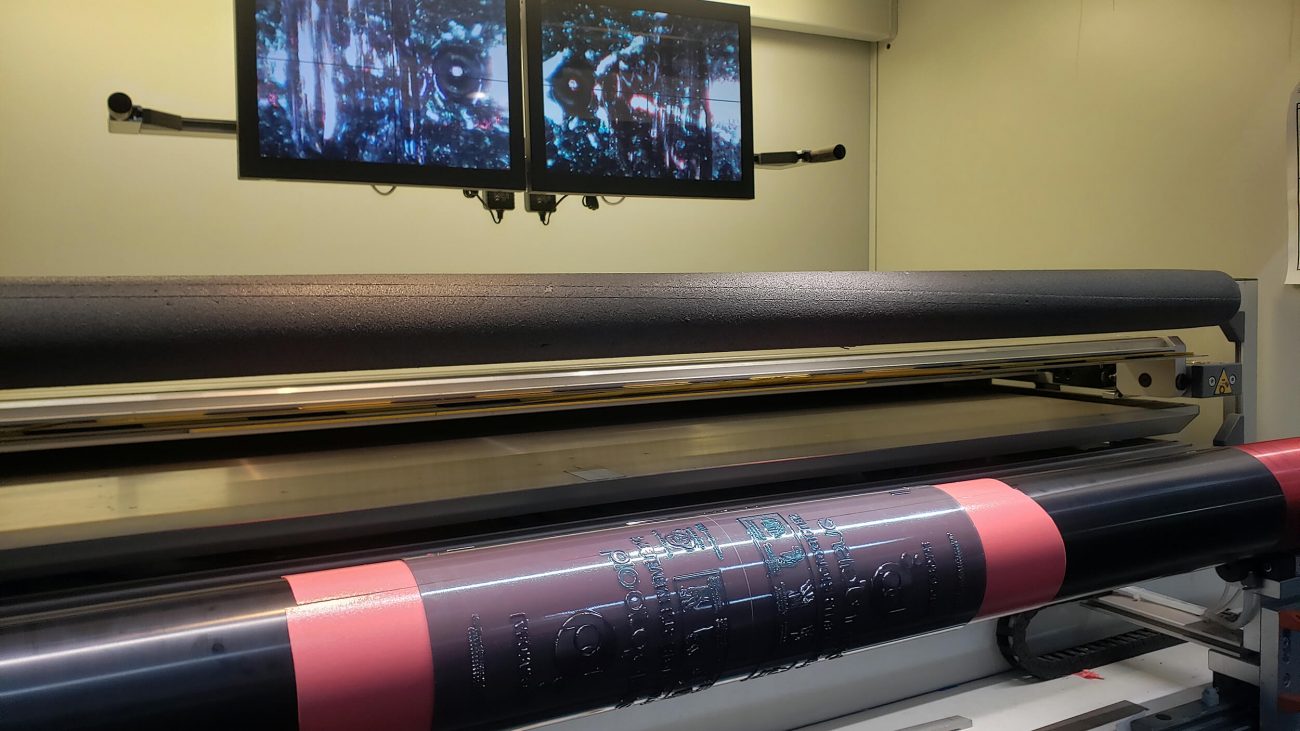 What is flexography?
The term 'flexography' comes from the Greek 'Flexos' meaning 'bending, flexible' and 'graphein' meaning 'writing'
It could be translated as 'flexible writing'
This direct printing process consists in applying ink with a flexible printing plate, similar to an ink pad.
The plate is wrapped around a cylinder. On contact, the ink is transferred to the polyethylene film to obtain a positive print.
Why choose flexography printing?
Affordable printing
Deep and long-lasting colours
Flexibility and fast drying time
limited environmental impact
Printing on food packaging
We can print on bags and on plastic film used for vertical or horizontal automatic packaging for the food, industrial and pharmaceutical markets.
You can choose up to 8 colours from a range of inks and coatings that are adapted to your needs: frozen goods,…
Printing on plastic films
We can personalise plastic films using equipment designed to print on paper, polyethylene and polypropylene.
We offer a choice of optical properties (translucent, transparent) and a wide range of colours: up to 8 colours.
Double-sided printing
We can apply double-sided, four-colour or line printing to layflat tubes using uncustomary technology.
The 8 colours can be distributed to both sides of the product
---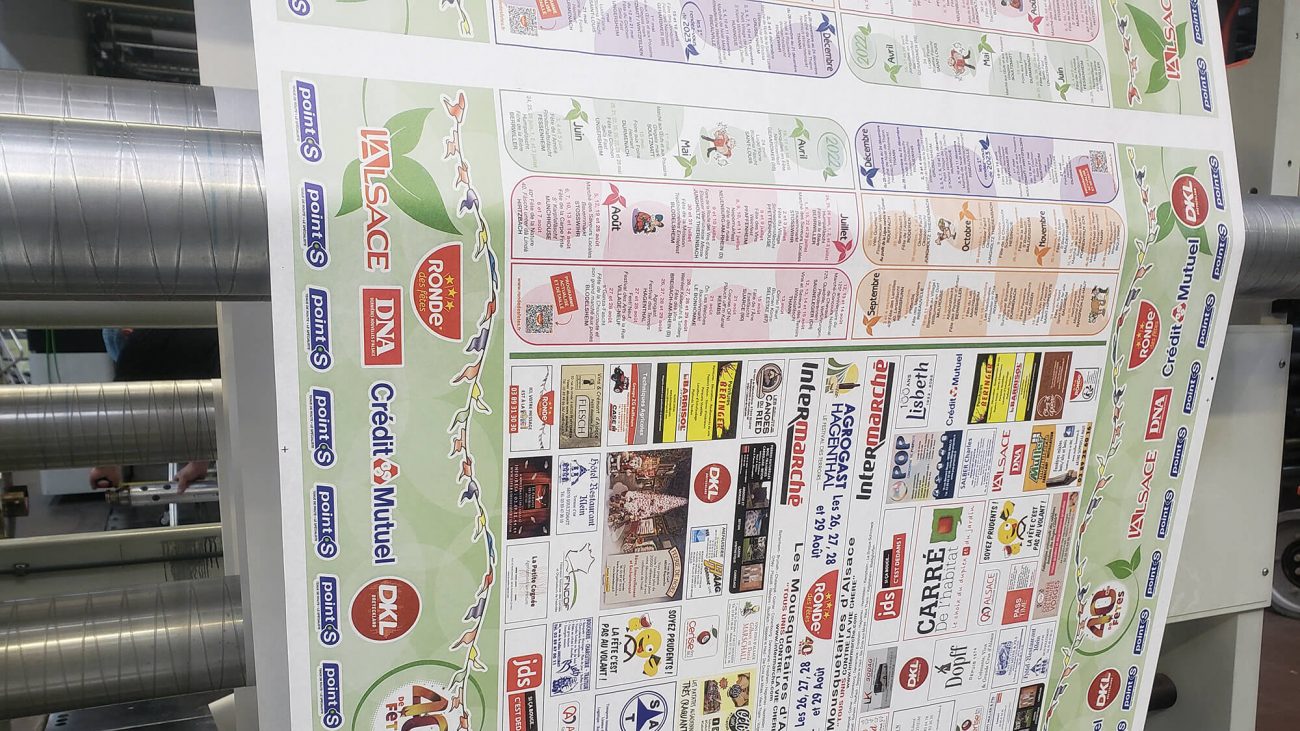 Tailored and high-quality plastic film printing
60 years in the business of plastic packaging printing have given us the expertise to understand your business needs and requirements. We print 60 000 km of plastic film and layflat tubing a year using 8-colour flexo technology.
Our flexo printing equipment operates line or four-colour printing using 3 base colours: Cyan, Magenta and Yellow. Black is then added to obtain a wide colour spectrum. Flexo printing has evolved considerably and numerous innovations have led to high-quality results. We use a wide range of inks and coatings for a long-lasting effect.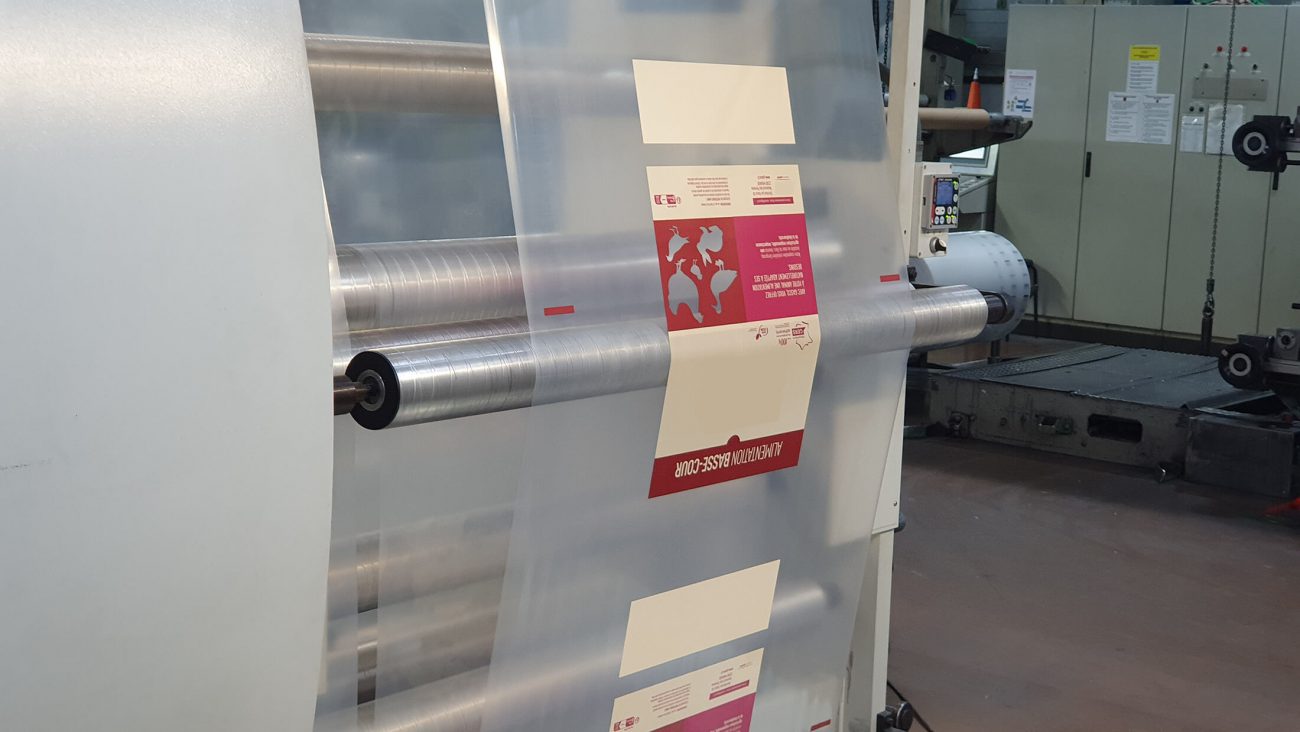 Printing on packaging: advertising bags, plastic films, bags…
Packaging is part and parcel of communication regardless of the market: food, industries, pharmaceuticals…
Colly & Martin offers you support and guidance right from the early development stages through to the production and printing of your required flexible plastic or paper packaging.
We can print on polyethylene, polypropylene and paper using advanced, high-definition and durable techniques.