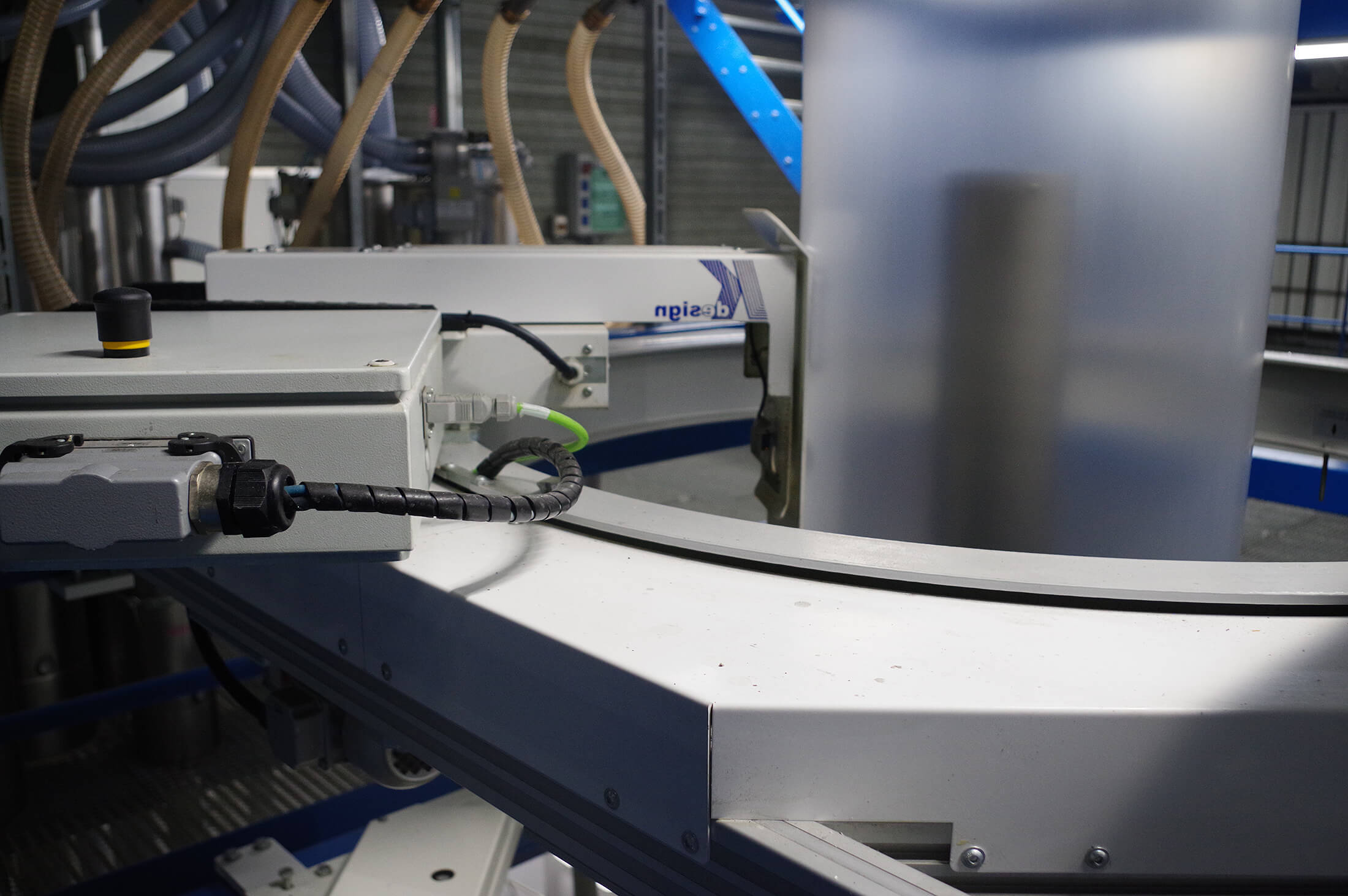 Films, layflat tubing, covers, bags and flexible packaging

Plastic extrusion
We specialise in blow film extrusion and the production of plastic films, layflat tubing, covers, bags and flexible packaging films.
You can trust our 60 years experience in plastic processing
for the development of your industrial packaging.
We transform polyethylene which is 100% recyclable and which can be customised and treated to your requirements.
We use virgin raw materials as well as post-industrial or post-consumer recycled materials.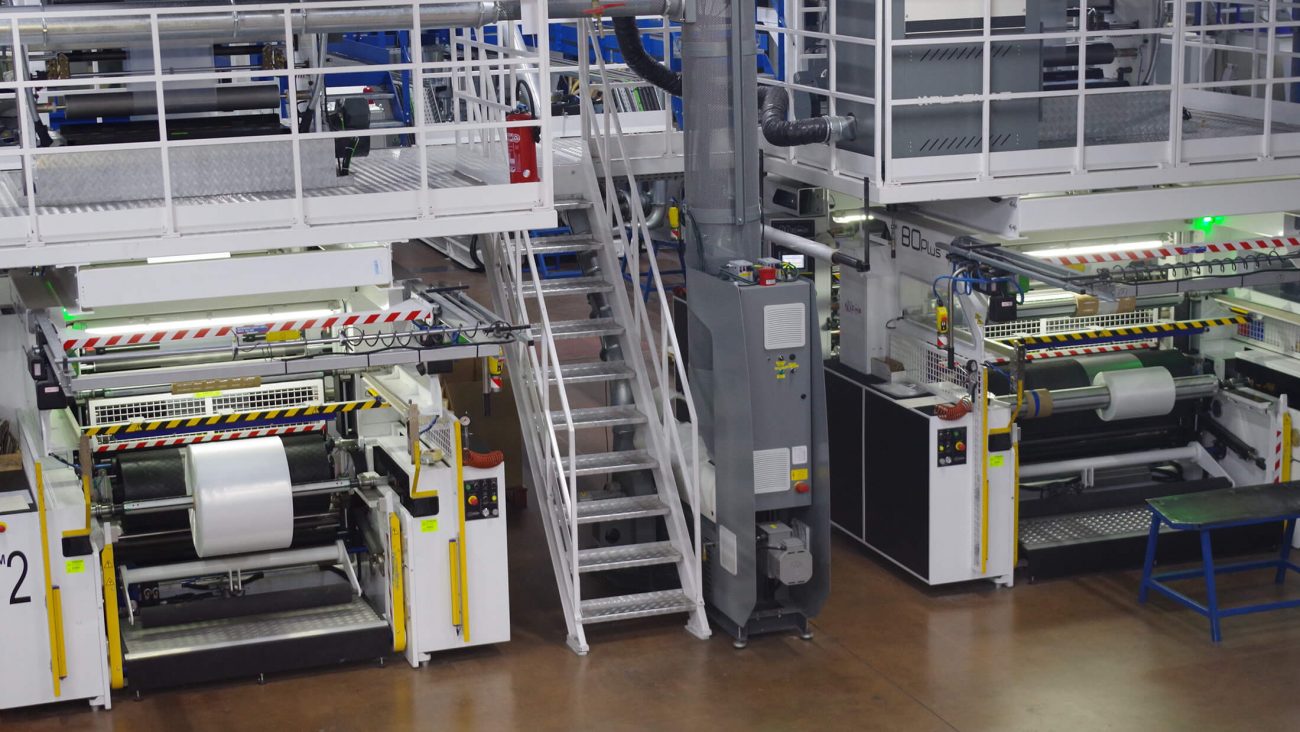 High-performance and fully-automated facilities
Over 6000 tonnes of polyethylene every year go through our 7 single and multi-layer production lines. The extrusion process is fully-automated and continuously controlled to ensure compliance with your requirements specification.
Our state-of-the-art equipment enables us to:
reduce waste
carry out swift production changes
offer a high throughput production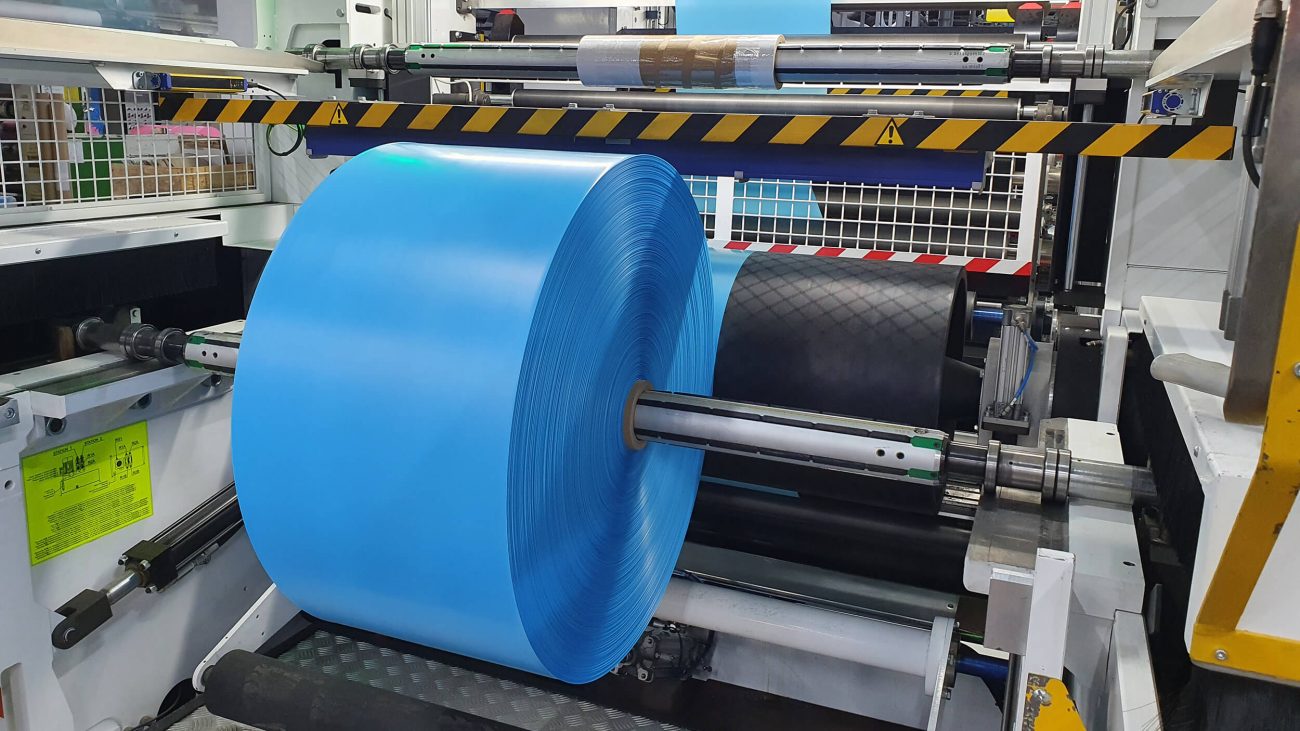 Extrusion products
We specialise in plastic and industrial packaging and offer a wide range of products aimed at the following markets:
Food and Health
Industry and equipment
Materials and granules
Distribution and Logistics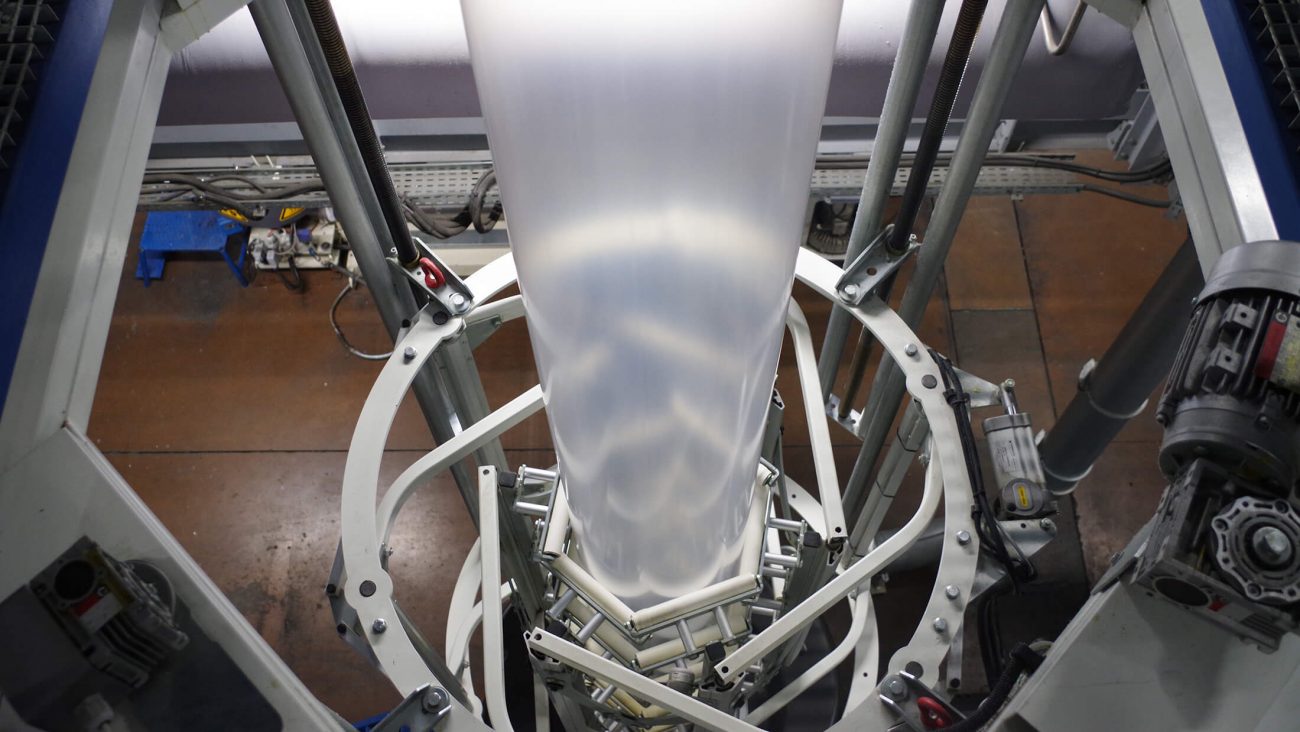 Your custom-made industrial packaging
Thanks to our 60 years of experience, we understand perfectly your business needs and requirements and therefore we are able to tailor packaging solutions to your needs, market and processes.
We will provide you with personal advice tailored to your individual requirements in terms of product, quality and cost:
Colour (plain or two-colour products)
With or without printed visual
High-, medium- or low-density polyethylene, metallocene
Virgin raw materials or post-industrial/post-consumer recycled materials.
Bio-sourced and/or biodegradable
Micro and macro perforated
Anti-UV treatments, UV-barrier, anti-bacterial, anti Covid-19, antistatic and electronic antistatic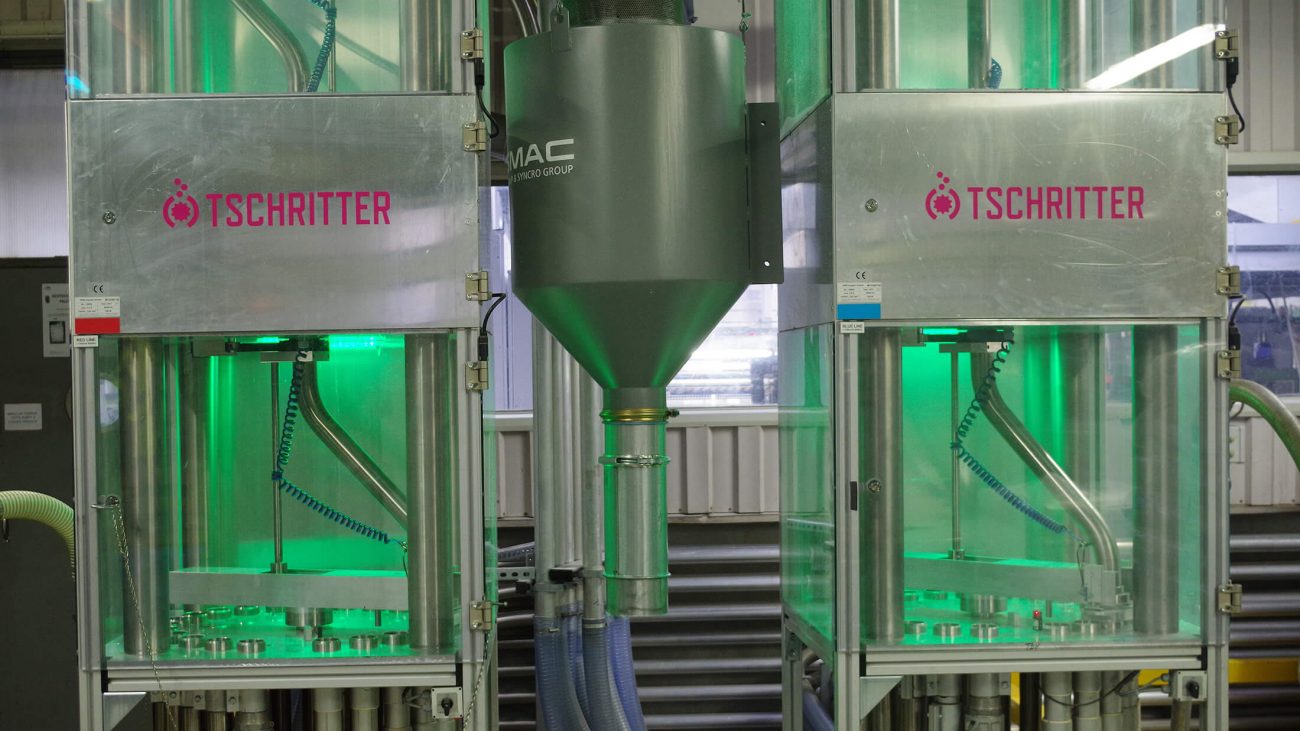 Choose quality, choose made-in-France extrusion!
By choosing Colly & Martin as your supplier, you choose a trusted partner located in Haute-Loire. 
We are a dedicated team of 40 people committed to optimising our state-of-the-art facilities in order to ensure excellent quality product and customer relationship.
We are certified according to:
Quality standard ISO 9001 since 2001
Environmental Protection ISO 14001 since 2014
Food Safety ISO 22000 since 2016
FSSC22000 (Food Safety System Certification) recognised by the GFSI (Global Food Safety Initiative)
---
High-tech equipment
Colly & Martin has 7 single- and co-extrusion lines, two of which renewed in 2018
An innovative feeding system
This automated raw material feeding system is the first in Europe. It ensures traceability, reliability and limits manual handling. It also allows for faster and safer changes in production reducing the potential for material branching errors.
Profile measuring and regulation
The measuring and regulation devices we use operate on the principle of capacitive measurement and ensure optimum flatness of the surface through continuous real-time control of the profil
Flow control system and gravimetric dosing system
for technical products: slippery/non slippery, two-coloured, UV protected… (up to 5 elements per layer)
Integrated cooling system
Up to 15 feeders per machine
High-performance winding system
---
The extrusion process gallery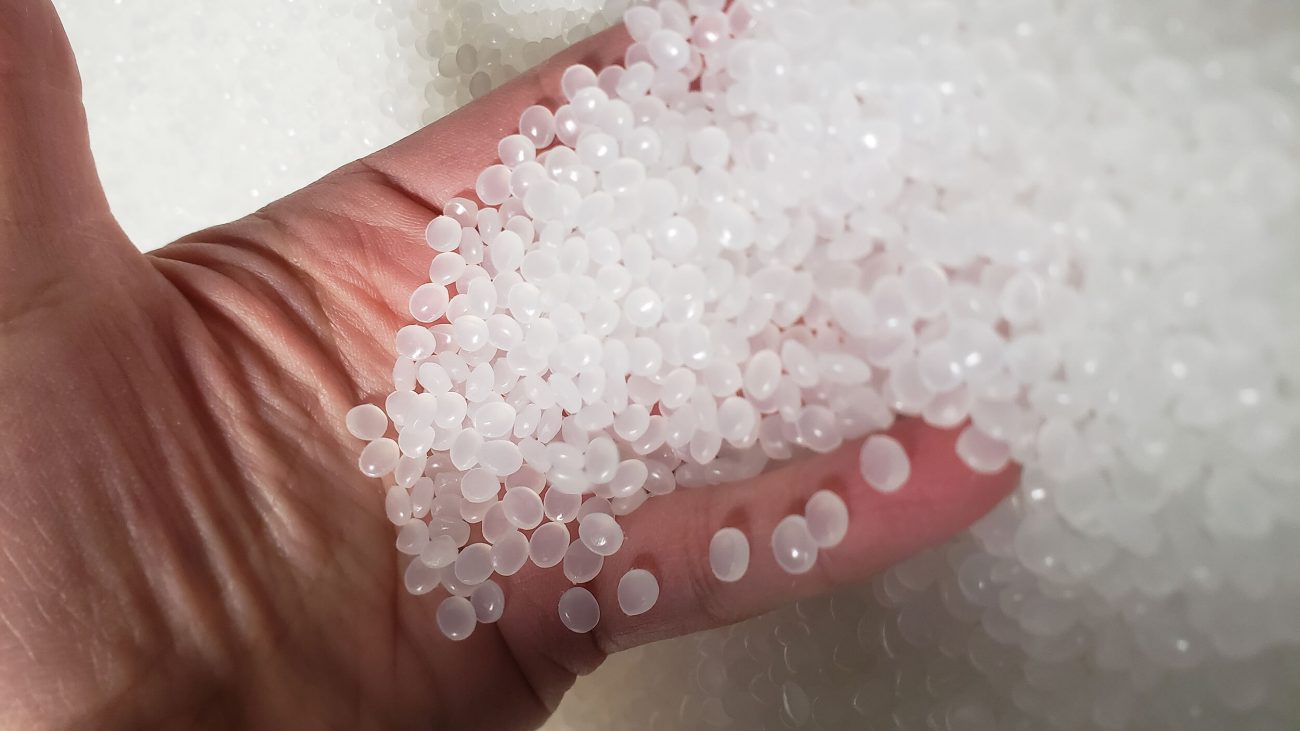 #01
Polyethylene comes in the form of granules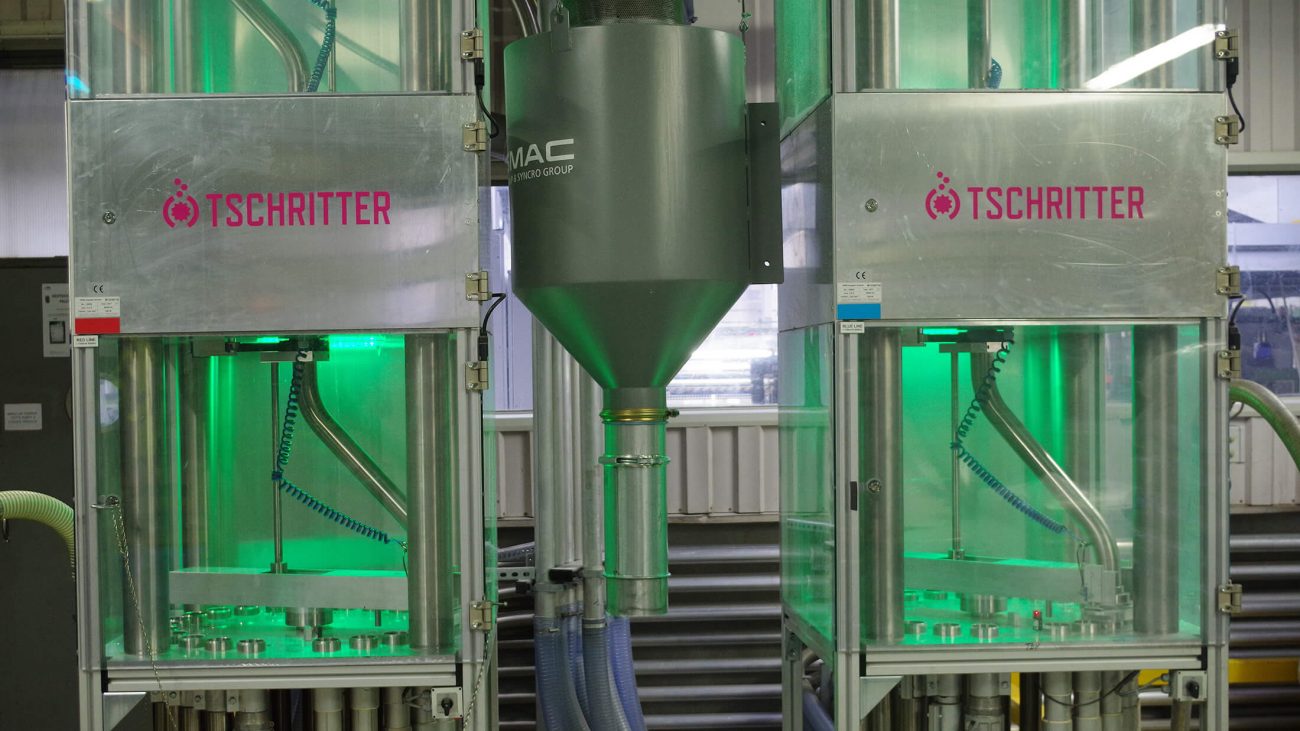 #02
Polyethylene granules are vacuumed into the hopper feeding the extruder screw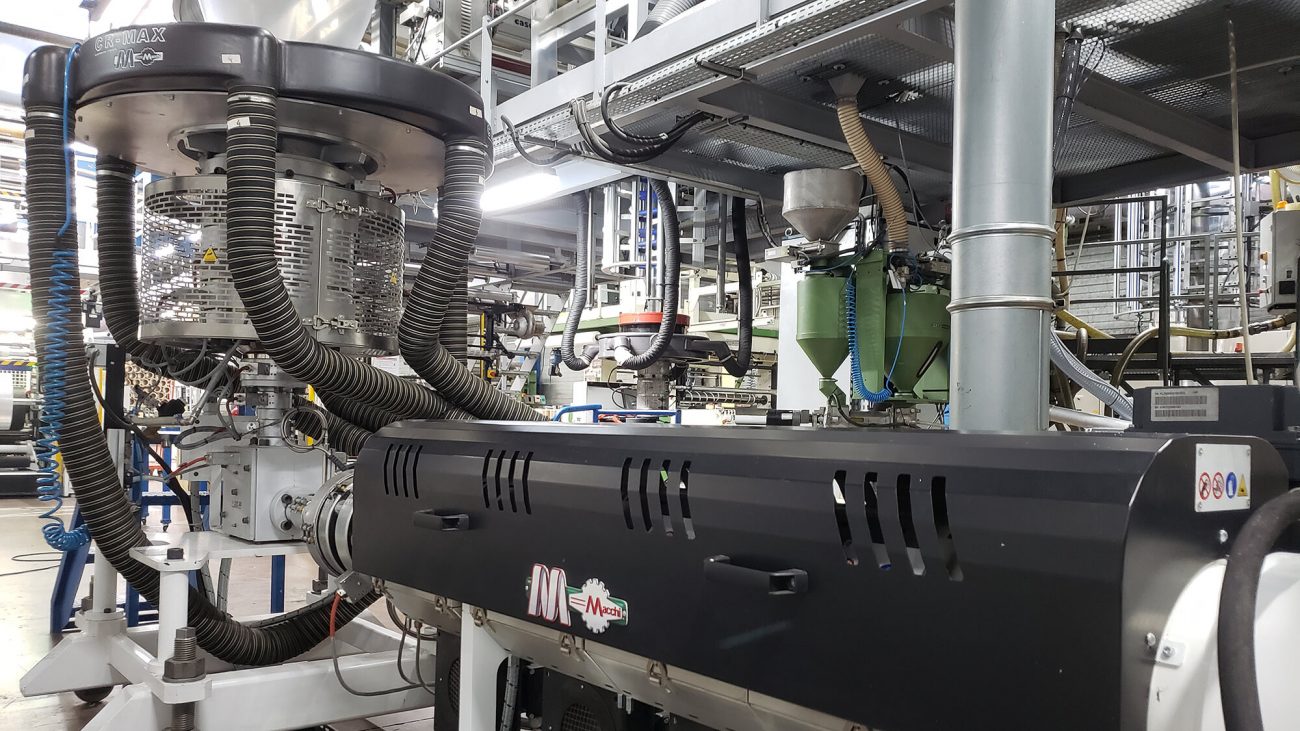 #03
The worm screw is a part of the extruder housed in a sheath that is heated to about 200°C thus turning the polyethylene granules into a paste.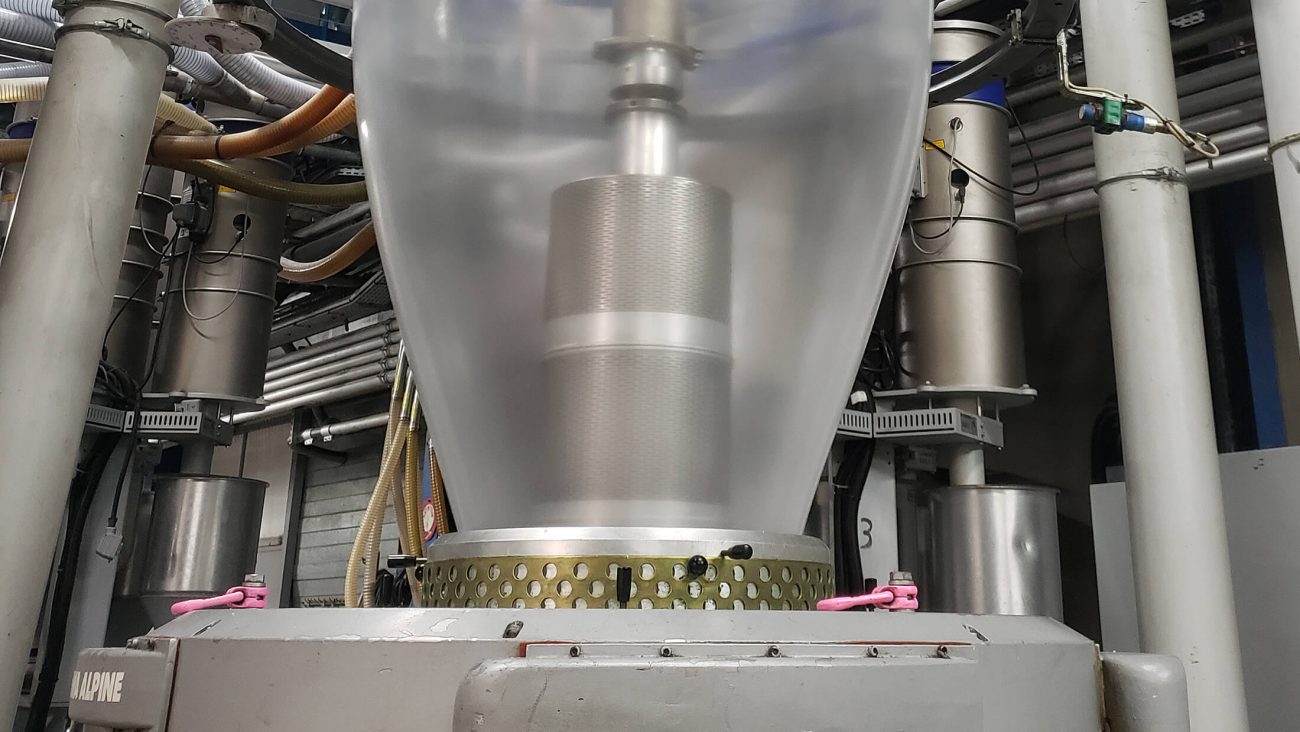 #04
The molten polymer is then pushed into the extruder die head where air is blown (blow-film extrusion) forming a tube of plastic material. The film tube is pulled upwards whilst cooled by chilled air.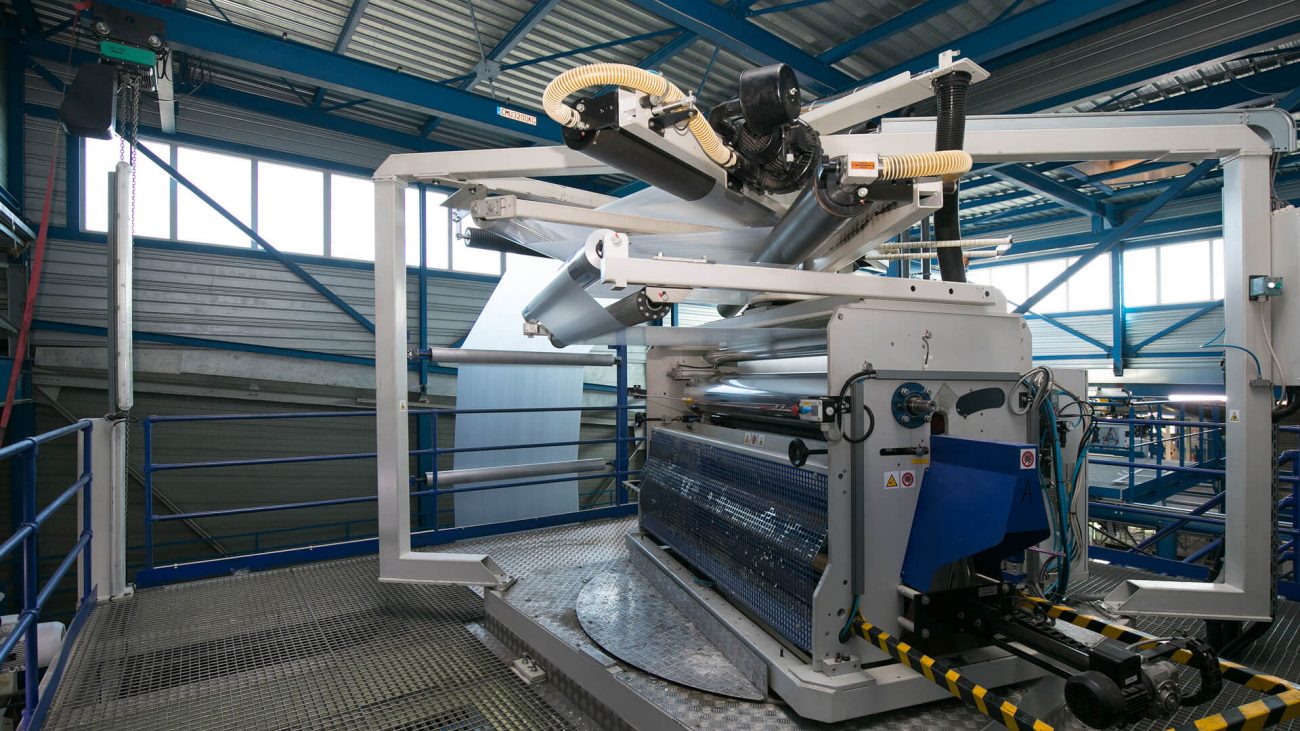 #05
The bubble of film is flattened at the top of the extruder. Rotating haul-off ensures the flatness of the film on the reel.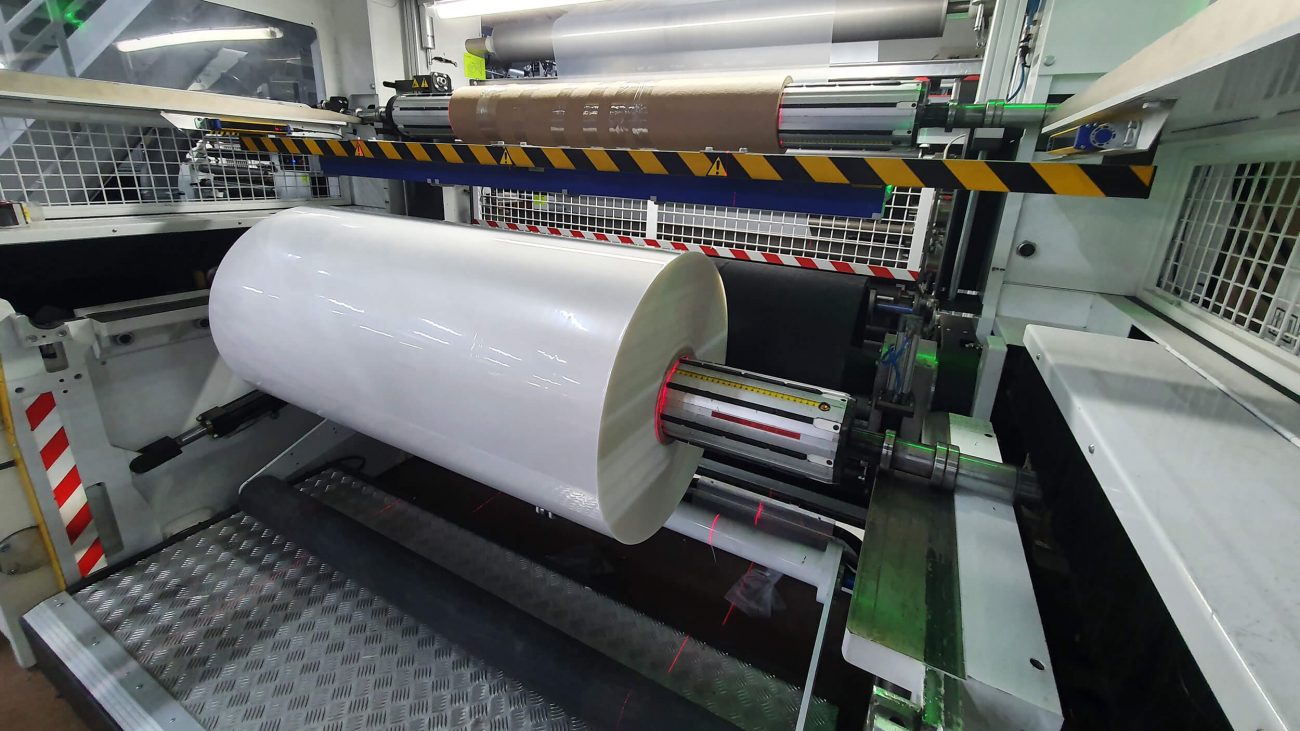 #06
Nip rolls flatten the film which can then be wound.
What is blow-film extrusion?
Blow-film extrusion is the process for the production of plastic films and layflat tubing. The raw material (polyethylene) is extruded through an annular die head in the centre of which air is blown. The half perimeter of the plastic tube formed corresponds to the width of the layflat tube. We are equipped to manufacture films and layflat tubes of various colour, thickness and size.